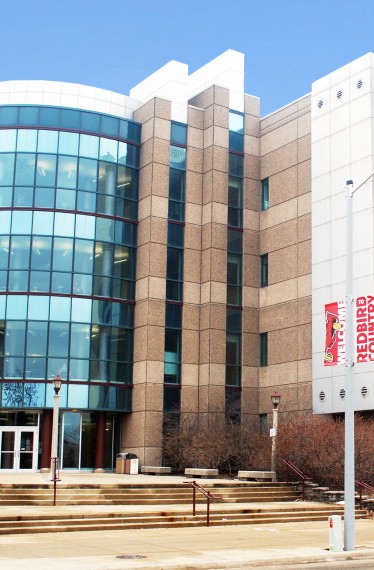 Energy Assessments Identify Cost Savings
Farnsworth Group provided energy assessments for five ISU buildings through a state-funded incentive program administered by the Smart Energy Design Assistance Center (SEDAC) and 360 Energy Group.
The buildings are the Science Laboratory Building, Schroeder Hall, Stevenson Hall, Hewett Hall and Manchester Hall, and total 758,426 SF.
The assessment included on-site reviews and interviews with the client; analysis of control sequences and operation of building systems; calculations of ECMs; and meetings with the university to discuss final reports and recommendations. Final recommendations identified 38 ECM projects that could yield an estimated $375,000 annual cost savings with electric reduction of 3 million kWh and gas savings of 296,172 therms. These recommendations involved lighting controls, heat recovery system control modifications, chiller plant optimization, laboratory exhaust hood upgrades, radiant panel controls upgrades, adding VFDs to pumps, coil upgrades, retro-commissioning, reducing plug loads through smart power strips, upgrading to premium efficiency motors, upgrading to LED fixtures and exit signs, and vending machine controls.
The reports outlined next steps to pursue incentives and turn these recommendations into projects.