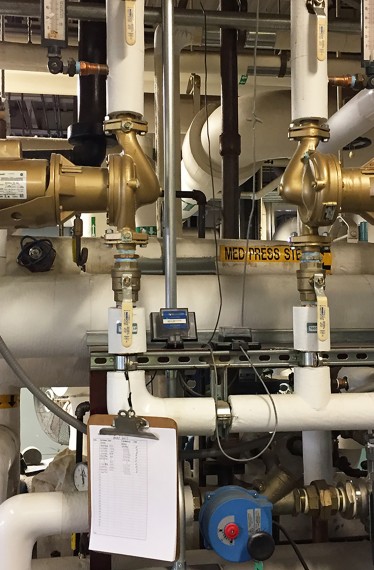 Energy Savings Identified for Rockford Hospital
Farnsworth Group provided a technical evaluation of the existing chilled water system on the OSF Saint Anthony Medical Center campus to identify opportunities to improve the system, which had some components over 40 years old.
The system included a centralized utility plant and distribution serving three campus buildings totaling 608,000 SF. The scope included BAS trending reviews, maintenance practice reviews, site observations, energy conservation measure (ECM) calculations, final report and implementation. The report recommended operational improvements and provided technical guidance on future chiller replacements. Farnsworth Group's team identified and analyzed five ECMs: variable speed pumping, waterside economizer for winter loads, rebalancing and opening triple-duty valves, and adding 2-way pressure independent control valves and controlled bypass loops to the system. Annual energy savings were estimated at 851,041 kWh.
This project utilized a Technical Assistance Program incentive from the ComEd electric utility.