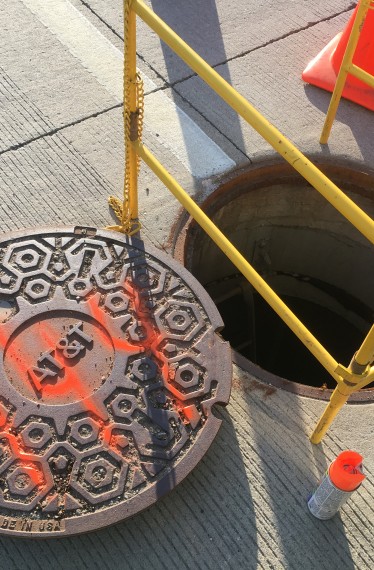 Farnsworth Group Maps Best Run for Backbone Fiber
A major global telecommunications company Selected Farnsworth Group to place 19,000 ft of backbone fiber through an existing manhole run in Kansas City.
To complete the project, Farnsworth Group engineers, trained in confined space entry, entered and mapped over 30 manholes. Specific notes of each manhole were recorded to reduce any complications during the backbone fiber installation.
Field data was used to design the best possible placement of the backbone fiber in the conduit run. Farnsworth Group engineers also updated old client records, and shared manhole maps and pertinent pictures, with the client to aid in future projects.