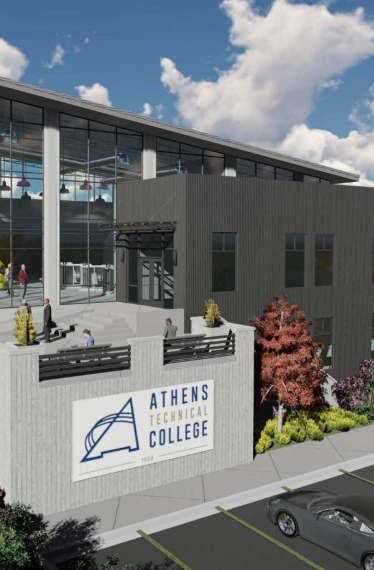 Forging the Future: Athens Technical College's Industrial Systems Technology Building
Farnsworth Group is on-site at Athens Technical College, where we're spearheading building commissioning services for the Industrial Systems and Technical Building. Our team also manages enclosure testing and testing, adjusting, and balancing (TAB) contractors. 
The project consists of demolishing an existing stand-alone building and designing and constructing an Industrial Systems Technology Building. This cutting-edge facility will be home to crucial programs in air conditioning technology, industrial systems technology, and mechatronics.
This building is essential to the school's economic development and academic initiatives. Stay tuned as we bring this exciting project to fruition!