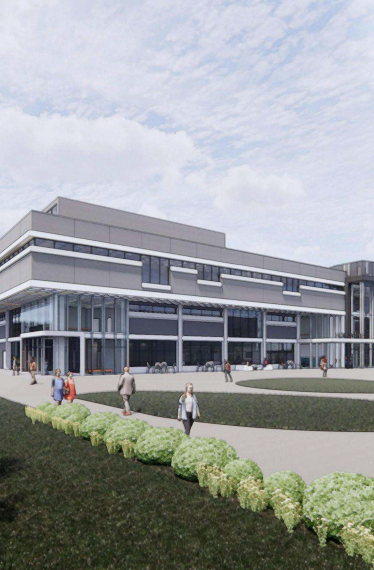 Humanities Building Renovation and Infrastructure Upgrades at the University of West Georgia
Farnsworth Group is currently at the forefront of a project combining the renovation of the historic Humanities Building and creating a new central energy plant, serving a substantial 200,000 SF of campus facilities at the University of West Georgia. Our commitment to excellence extends across HVAC, electrical, plumbing, and building enclosure systems.
Within our scope of work, our team is ensuring quality assurance for replacing historic windows and implementing a direct buried four-pipe hydronic distribution system. This system is the vital connection between the new central plant and core buildings near the campus commons, enhancing comfort and energy efficiency.
In addition to these enhancements, the project emphasizes integration and resilience. Beyond creating the new central plant, we're seamlessly incorporating an existing chilled water plant into the piping network. This strategic move bolsters the system's resiliency, ensuring uninterrupted service to the campus. With 78,000 SF in the renovated Humanities Building and a significant 200,000 SF served by the new central energy plant, our mission is clear: elevate the campus experience.