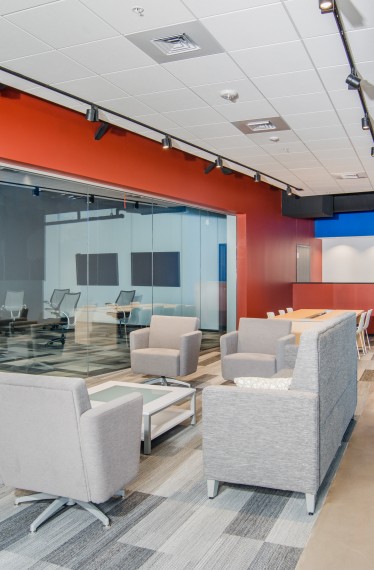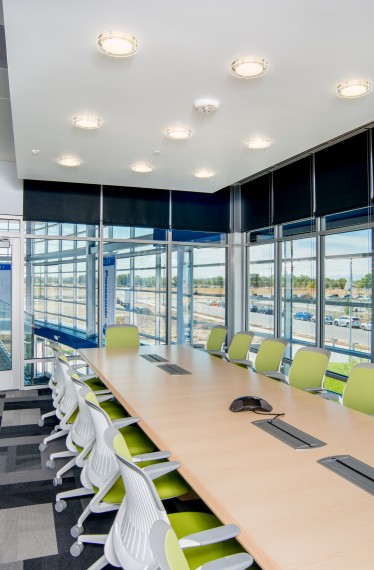 Integrated Global Technology
Through the integration of the client's technology this ground-up building uses pattern, color and layering to create a modern work environment with continuity throughout the space.
The facility incorporates Panasonic's international network operations center where technological support happens on a real-time basis. An open plan environment offers flexible work space for a variety of collaborative employee engagements. Spaces include active and quiet work areas for the array of work groups and project teams.
Features
Digital products and technologies integrated throughout the workspace
Central gallery communicates between all levels
Secured work environment for technological and product development
Technical labs support ongoing product development
For more project details visit our full project page.