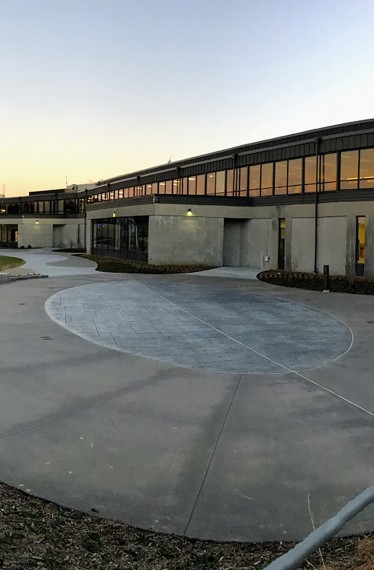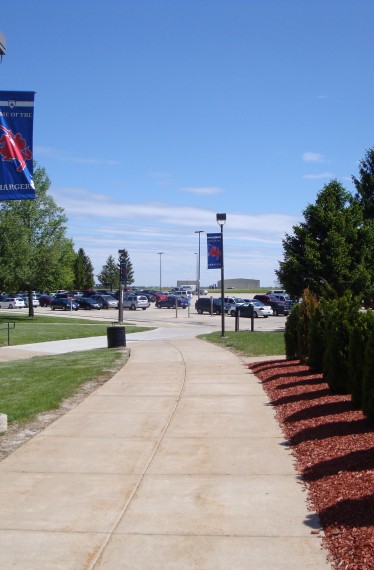 Lakeside Master Plan with Accessibility Upgrades
To better leverage the underutilized spaces located behind the buildings on campus, Farnsworth Group developed a comprehensive master plan which turns the campus inside-out to create student friendly spaces which overlook an inlet of scenic Lake Storey. 
The master plan includes new patio spaces, new sidewalks, landscape enhancements, and the incorporation of an outdoor amphitheater adjacent to the water's edge.
Phase 1 of implementing the master plan was the detailed design, bidding and construction observation of a new 20,000 SF patio and sidewalk area.  The space is broke up into a variety of ADA accessible outdoor rooms which accommodate both individual 'me' space, and collaborative 'we' space for students, faculty and visitors. Contemporary and extensive detailing includes colored and stamped concrete, custom designed concrete planters, integrated site lighting and power supplies, a sail shade and coordinated site furniture.