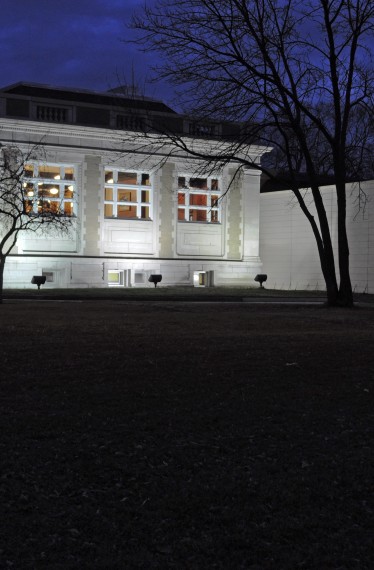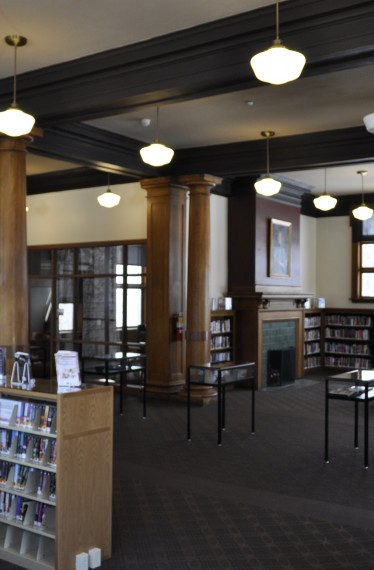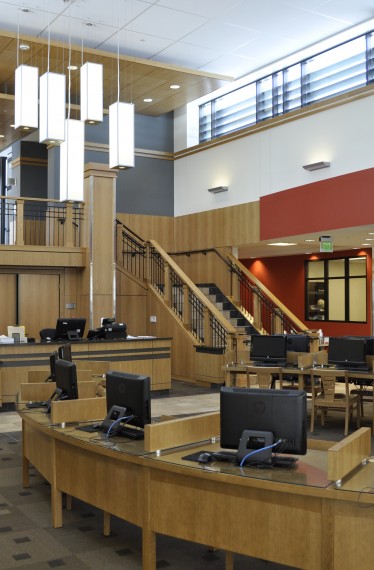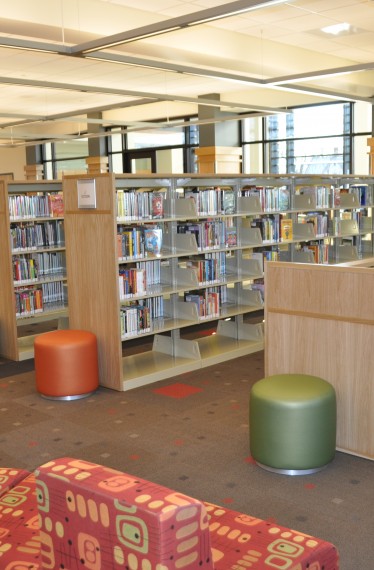 Lincoln Carnegie Branch Library Receives Update & Addition
Farnsworth Group was retained by the Peoria Public Library to complete a comprehensive renovation and expansion of their entire network of facilities citywide, after successful passage of a capital campaign referendum. This $28 million program encompassed five (5) facilities, including the renovation and expansion of the historic Lincoln Carnegie Library, serving the original southern and eastern portions of the Heart of Peoria.
Prior to commencing detailed design for this project, Farnsworth Group provided land surveying and civil engineering services to the Library, in collaboration with Midwest Archeological Research Services, Inc., for the appropriate removal and relocation of a large number of unmarked historic burial features discovered at this site. These burial features were located at the rear of the existing library, where the intended addition was to be placed. This process included close coordination with the Illinois Historic Preservation Agency, the governing organization for such removals and relocations.
The Lincoln Carnegie Library renovation and expansion project includes a 12,000 square foot new addition, as well as major renovations and upgrades to the existing 100-year-old facility. The "new" and the "old" are linked by a narrow and delicate sky bridge, which minimizes the disturbance to and modification of the original historic building façade. Renovations encompass all new windows and exterior doors that are historically accurate and appropriate; as well as transformation of the main floor space into a large, inviting quiet study room. The new addition includes expanded areas for both youth and adults, in both the fiction and non-fiction categories; several spacious community meeting rooms; and a hot air balloon themed children's zone. Technology improvements include an all-new electrical service, to serve cutting-edge lighting, fire alarm, CCTV, telephone/data, and access control systems.
The existing Lincoln Carnegie Library had been designated as a local historic landmark, in accordance with the City of Peoria Historic Preservation Ordinance. Thus, Farnsworth Group provided full historic consulting services in order to procure a Certificate of Appropriateness from the City's Historic Preservation Commission for the planned renovations and expansions. This was followed by additional historic consulting services for the placement of the library on the National Register of Historic Places. The latter also included close coordination with the Illinois Historic Preservation Agency.