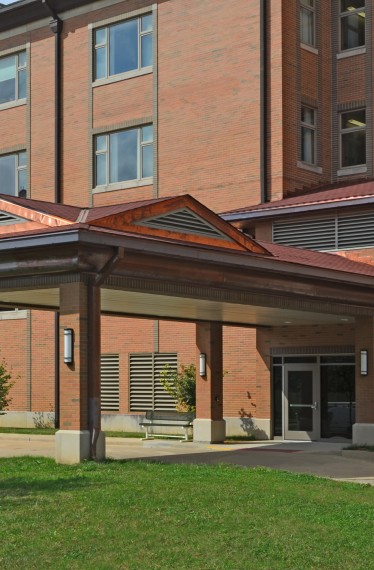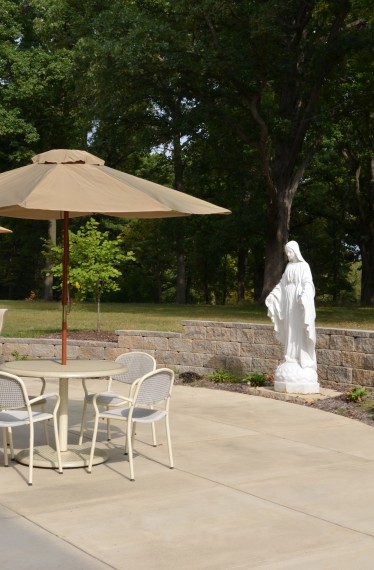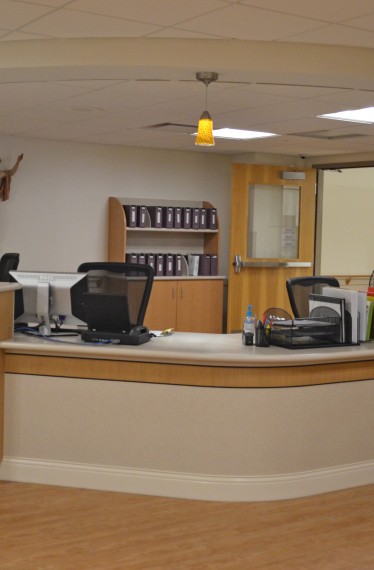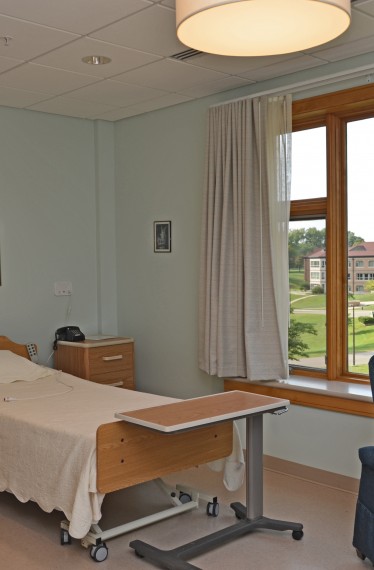 Multi-Phased Design/Build Project for Hospital Sisters of St. Francis
The first stage of this multi-faceted project included relocation of assisted living resident rooms, skilled care resident rooms, and ancillary functions from Loretto Home to other buildings within the Hospital Sisters of St. Francis campus.  The skilled care resident rooms now occupy the first floor of the Telgte Building, while the second floor houses the assisted living residents.  The ancillary spaces were spread throughout the Telgte Building, Assisi Building, and other locations throughout the entire complex.  Once these accommodations were made, the master plan indicated that the Loretto Home should be demolished in its entirety.
The second stage of the project involved taking the master plan and developing it into construction drawings.  Within this phase, Farnsworth Group coordinated with several outside consultants for the MEP systems and the civil site design.  In addition, the project was a design-build project with O'Shea Builders.  A significant amount of project coordination was executed with O'Shea Builders throughout the process.  Construction began in 2017.