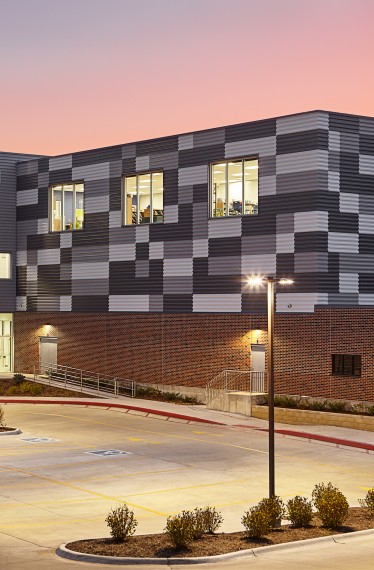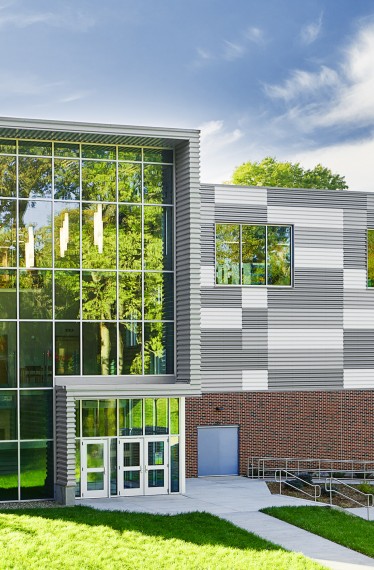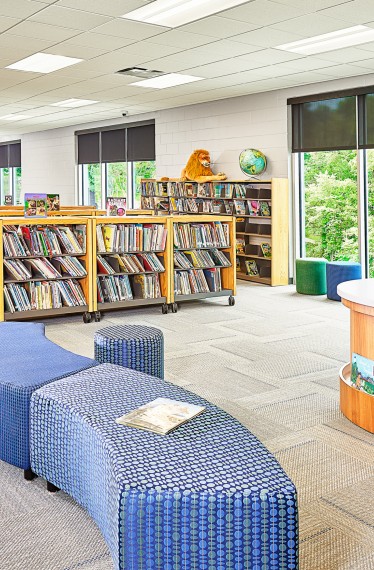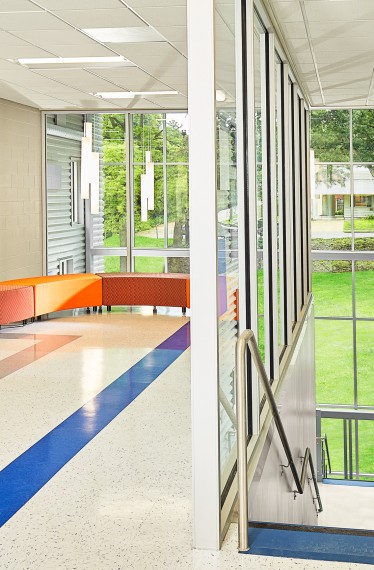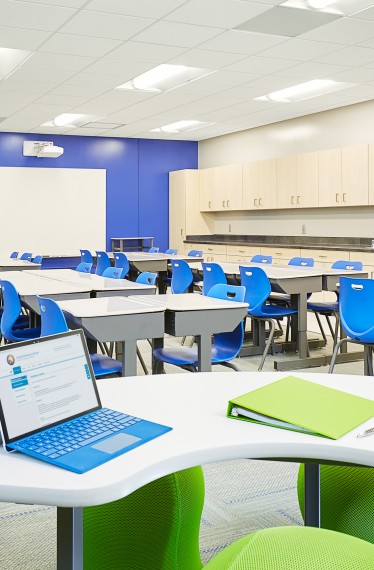 Outside the Box Option Leads to Expanded Space
After considering several "routine" expansion options that could be used for bus drop-off, parking and a new playground, Lincoln elementary school decided to construct a new 16,000 SF two-story addition by taking advantage of unused areas behind its existing building.
Lincoln Elementary is a neighborhood school that was originally built in 1926, and had additions in 1949, 1954, 1973, 1974 and 1988. The existing building sits at the upper level of a steeply sloping 3.5-acre site that dives into a ravine.  Farnsworth Group was hired to add a new gymnasium, playground entrance and music room.
The project remodeled and updated all the classrooms and other spaces in the school and provided a new VRF HVAC system and Fire Protection system. Many existing small restrooms were removed and replaced with a large new central restroom.
The project involved several unique construction techniques including the use of geofoam to infill the existing gymnasium to provide accessibility, and the use of a soil nail wall to accomplish the grade change when putting the gymnasium at the lower level behind the existing school.