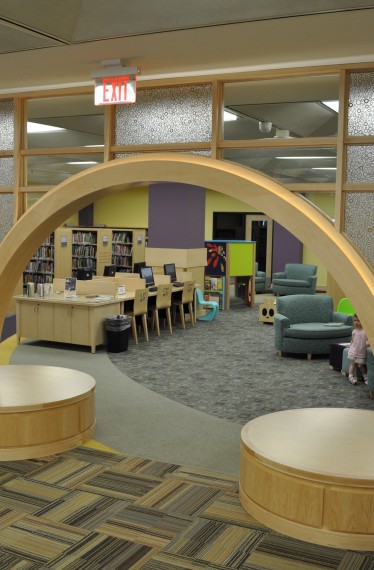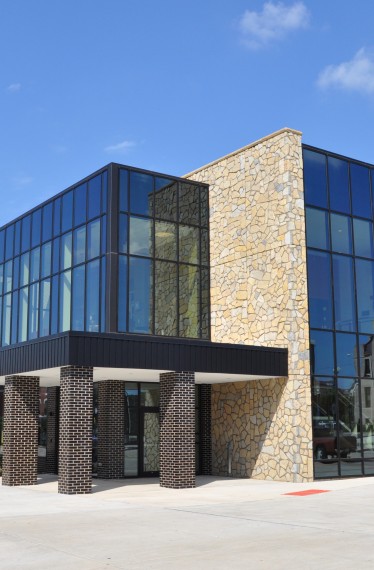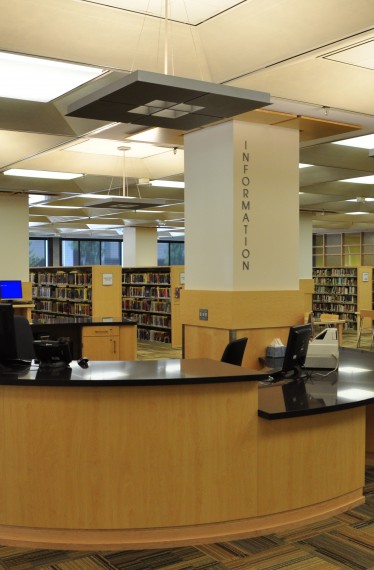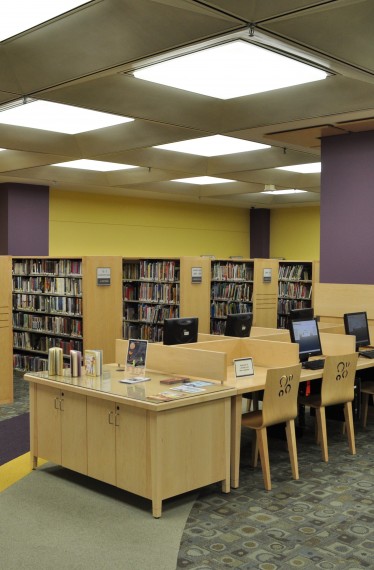 Peoria's Main Library Receives Comprehensive Renovation
Farnsworth Group completed a comprehensive renovation and expansion of the entire Peoria Public Library network of facilities citywide (5 facilities total).
The Main Library project was a major renovation of this headquarters library for the Peoria Public Library system located in the heart of downtown Peoria. Our firm is proud to have served as the Architect of Record for this project, as well as providing all the detailed engineering and site design (with Burnidge Cassell Associates serving as Design Architect). Renovations took place on all 4 floors and the total square footage is approximately 95,000 SF. All public levels were thoroughly updated with a significant new entry tower placed on the northeast corner of the existing building (with the old entry converted into a reading cafe for patrons). A new lightwell with a large skylight in the center of the library dramatically increases natural light to the two main levels. Public meeting and display spaces were also significantly enhanced. The existing electrical service was reused to power new systems in both the addition and renovated space including lighting, receptacles, fire alarm, CCTV, telephone/data, and access control.