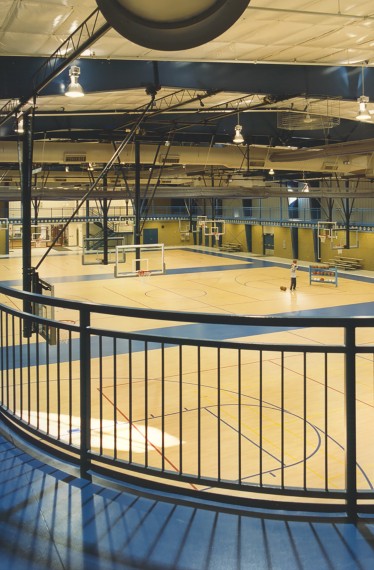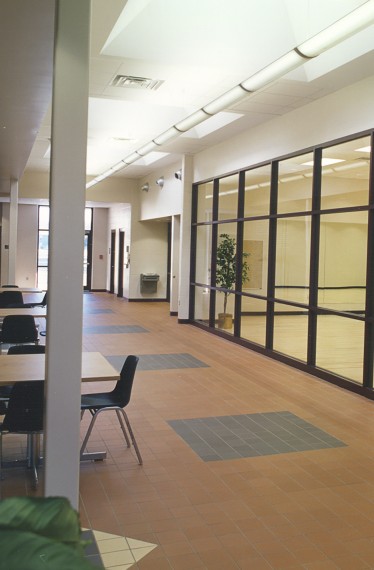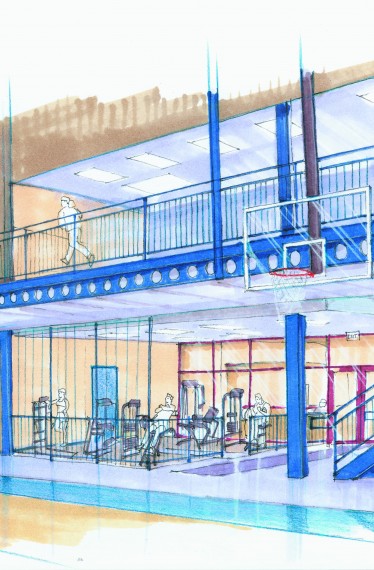 Recreation Center Serves Dual Purpose
Farnsworth Group designed the new Pontiac Community Recreation Center, which serves a dual purpose for the community.
The community center is designed to allow for multi-generational use throughout the day. The center is located on high school property, but the entrance for the public is separated from the high school to allow alternative access for adults.
The community center is attached to the Pontiac High School's natatorium, giving public access to the underused high school pool. The new center includes three multi-purpose gymnasiums, an elevated track, a racquetball court, classrooms, activity rooms, a fitness center, and a seniors' community room and kitchen. The additional gym space alleviated a serious gym shortage for practices at the high school. Classrooms are used by the school and the City's Parks and Recreation Department. 
The project was a partnership between the City of Pontiac and the Pontiac Township High School District.