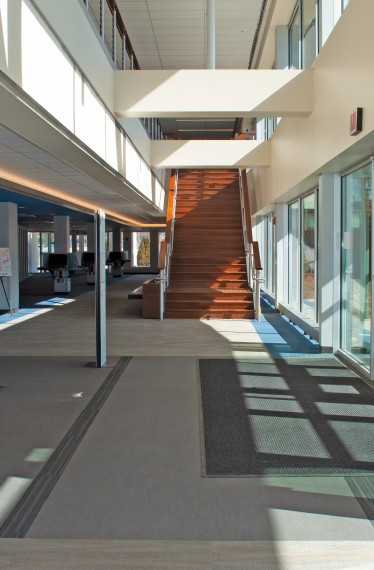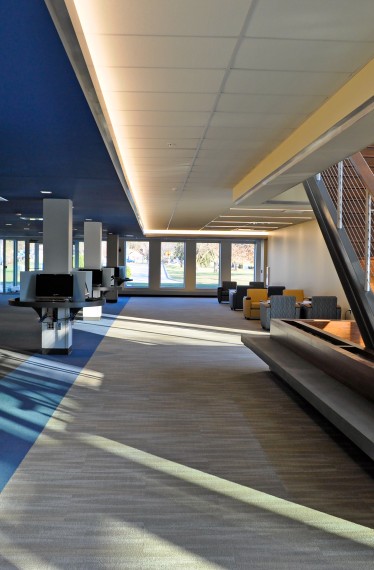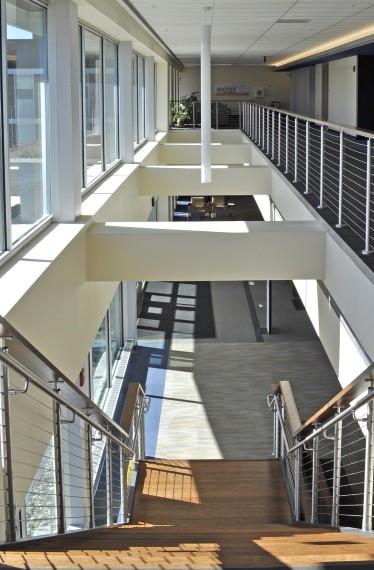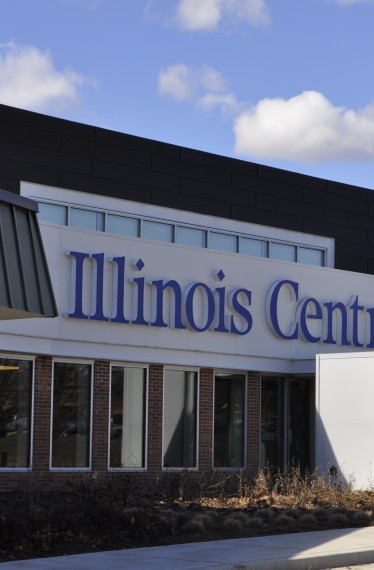 This comprehensive renovation used our full-service approach for a seamlessly coordinated project.
Arbor Hall is located on Illinois Central College's North Peoria Campus and was renovated to house the Student Services functions. The building is located at the main entrance of the campus and serves as the physical and functional first-stop for students. In order to allow more natural light into the building, larger openings were made in the exterior walls and glass walls were used on interior spaces. The project upgraded an existing auditorium and adds a new daycare center for the campus.
The project was delivered using a design/bid/build method. The renovation targeted LEED Silver.