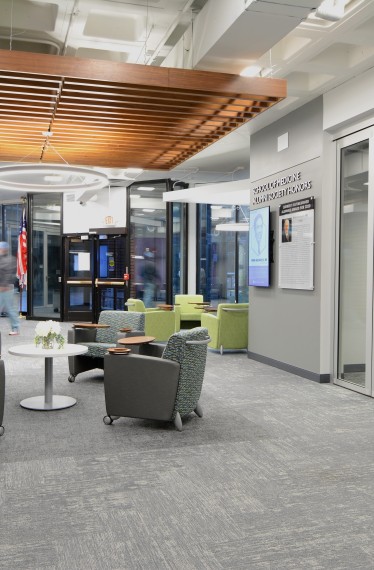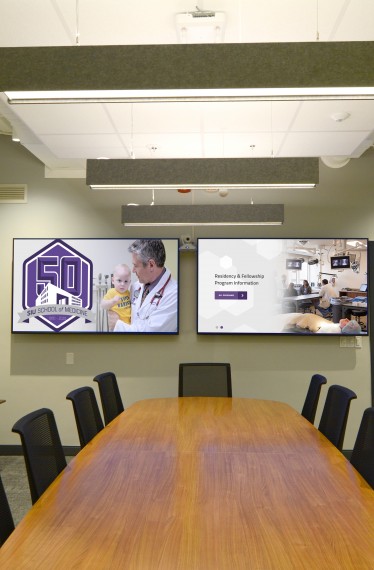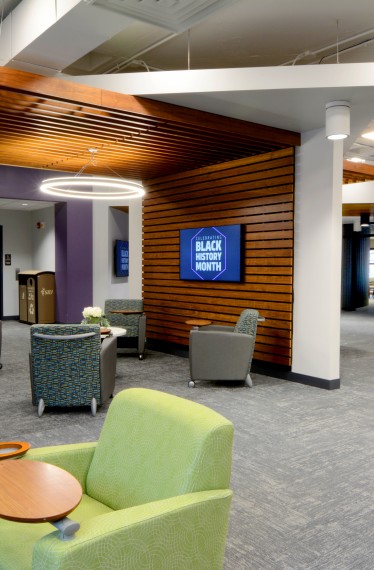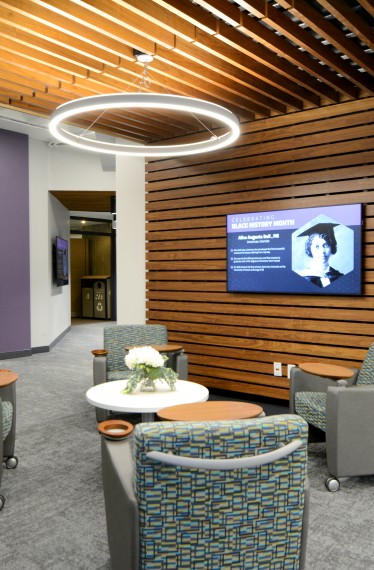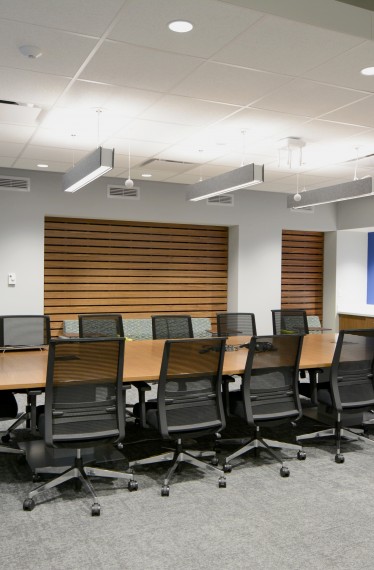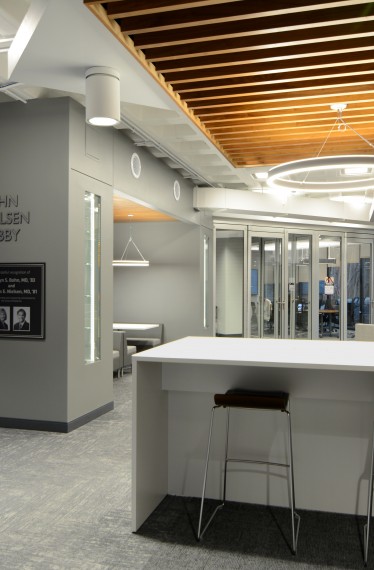 School of Medicine Renovation
FARNSWORTH GROUP IS IN ITS eighth YEAR OF TWO SEPARATE on-call services CONTRACTS WITH THE SOUTHERN ILLINOIS UNIVERSITY (SIU) SCHOOL OF MEDICINE IN SPRINGFIELD, ILLINOIS. ONE OF THE SIGNATURE PROJECTS COMPLETED Is A COMPREHENSIVE RENOVATION AND EXPANSION OF THE CAMPUS "FRONT DOOR" AT THE RUTLEDGE BUILDING.
This project includes a welcoming area for medical student candidates; all necessary amenities for fund-raising and other community events; conference rooms of several different sizes; honor walls for donors, alumni, and collegiate awards; and an all-new airlock entry vestibule. Unique to this design is a series of retractable glass walls that allows the entire space to be opened and act as one for larger events. And then, subdivided into numerous discrete and private spaces for more individualized meetings.
Several other projects have been completed or are underway for the SIU Springfield School of Medicine.
We appreciate all of your effort on this to get it completed to the satisfaction of SIU and the donors. Truly a good partnership.