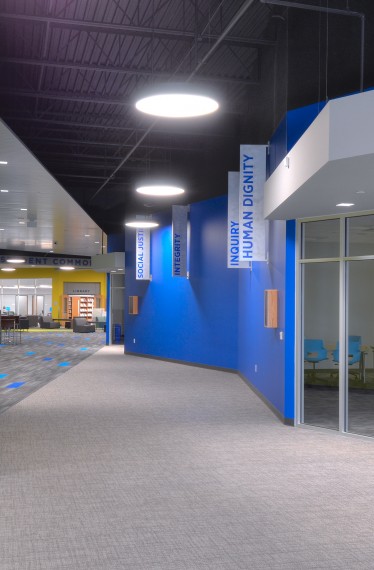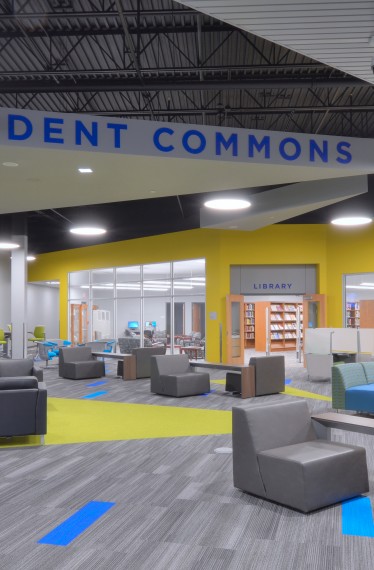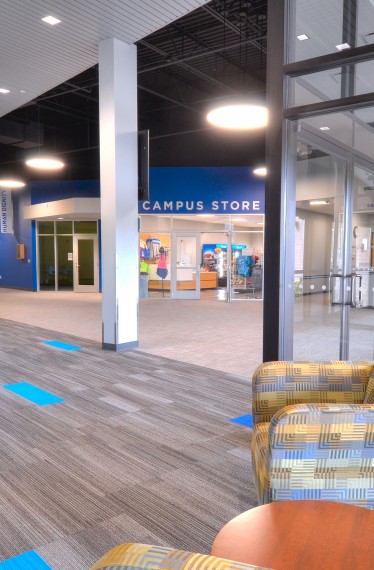 Ultimately our team led the design, prepared construction documents, performed construction administration duties and acted as the project manager for a renovation of 80,000 SF retail space into a college campus. 
This design is inspired by the energy of the students and the subjects offered. Originally a retail space, this new design is anything but expected. The color palette and textures were inspired by extensive interviews with students and administrators. The deep, energetic tones and patterns help to integrate the function and form of the space, with the needs of the students. The bright, energetic tones lead students in their journey to greater knowledge and purpose.
Our team:
Assisted in initial relocation process with the college, which included researching surrounding areas and investigating potential spaces to house the new college. 
Also assisted in analyzing of project budget to compare building a new college to renovating existing buildings. 
The new campus consists of administrative and faculty offices and associated spaces, community room, testing rooms, typical college classrooms, three science laboratories, computer labs, a student commons, library, café, campus store, and simulation center for healthcare classes.