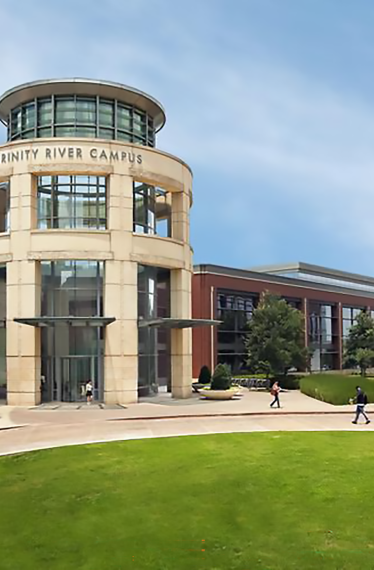 Tarrant County College Trinity River Renovations for Staff Relocations
Within the framework of a 5-year master services agreement, Farnsworth Group undertook commissioning services for substantial MEP renovations encompassing the 1st Floor of the West Fork building and the 2nd through 5th Floors of the Clear Fork building at Tarrant County College District's Trinity River Campus. These buildings, the West Fork standing at six stories with 30,919 SF and the Clear Fork at six levels with 30,402 SF, underwent transformative improvements.
The scope of commissioned systems included:
Installation of new HVAC systems, comprising SoHo electric fan-powered terminal units, underfloor terminal units, underfloor ducted terminal units, and the integration of advanced building automation systems to enhance the functionality of these new systems.
Retrofitting of existing air handling units (AHUs) for improved performance.
Implementation of a new domestic hot water system featuring water heaters and recirculation pumps to ensure efficient hot water distribution.
Introduction of new interior lighting and lighting controls to enhance energy efficiency and user comfort.
Throughout the project, two comprehensive design reviews, coupled with diligent construction site observations, identified and resolved several critical issues. One noteworthy example involved the prompt correction of bypass dampers that were inadvertently open, resulting in undesirable heat gain between three existing AHUs and remote floor temperature sensors. These proactive measures underscore our commitment to delivering exceptional results on every front.