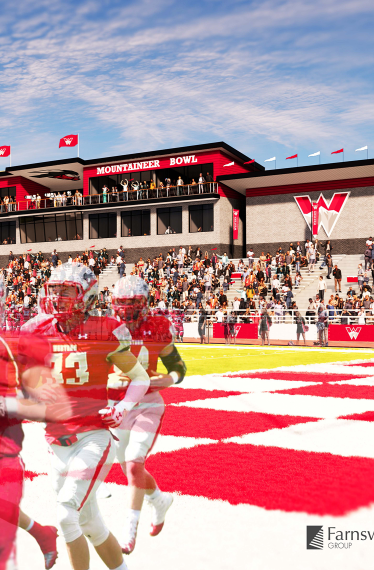 Transforming the World's Highest Elevation College Football Stadium
The Mountaineer Bowl Events Complex at Western Colorado University sits at 7,771 feet elevation, making it the highest college football stadium on earth. However due to the facility's age, it no longer inspired the alumni, athletes or students. 
Thanks to a generous donation by Paul and Katy Rady, Western Colorado University chose Farnsworth Group for a $15M renovation to transform the Mountaineer Bowl Complex into a championship-caliber facility:
A new 10,000 square-foot press box with locker and training rooms; a scorekeeper's box; coaches' boxes; broadcast booths; hospitality suites; filming platform; restrooms, and a concession area with a concourse 
 A new 20,000 square-foot gateway entrance to the Mountaineer Bowl Events Complex, with a new ticket office, two locker and training room facilities, officials' locker room, and restrooms
The addition of an artificial turf playing surface and lighting that will allow for expanded use
 A new video/scoreboard with a filming platform
 A resurfaced track 
The transformational renovation will be the new home for Western Colorado University athletic events in a championship-level facility. The new complex will help support athlete recruiting, alumni support, and expand press capabilities to feature Mountaineer sports at a national level.