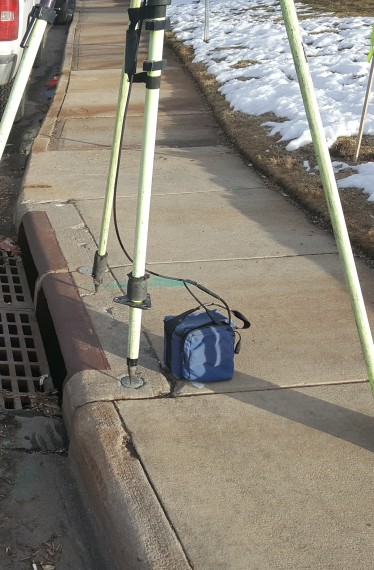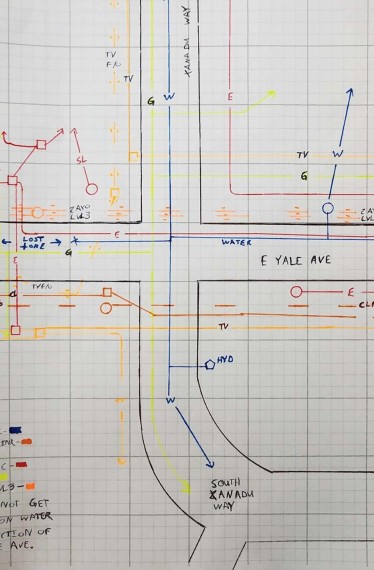 Utility Mapping Allows for Safe Construction
Farnsworth Group teamed with another consultant to provide Subsurface Utility Engineering (SUE) services. The project encompassed the intersection of E. Yale Ave and S. Xanadu Way in Aurora, CO.
The intersection improvement design included the setting of four (4) traffic signal poles along with milling and striping activities. Before the improvements were made, all subsurface utilities were located according to the required Quality Level (QL) standards per American Society of Civil Engineers (CI/ASCE) 38-02 in accordance with Senate Bill (S.B.) 18-167.
Following the completion of the QL B investigation, the project team worked to complete the design. Once the design documents were drafted, the team selected locations for the potholes. The potholes were completed which provided accurate data regarding utility vertical locations and materials at the areas where the design might conflict with existing utilities. The QL A information was included in the final SUE Report and plans.
Farnsworth Group staff provided land surveying services and oversaw the utility locating services. Farnsworth Group performed the survey of the utility locates and potholes and incorporated them into the base drawing for the design. Farnsworth Group also provided the engineering review and certification of the findings.
The results of the project utility designating investigation were presented in digital and hardcopy deliverables including a SUE Report and a Civil3D utility reference file.