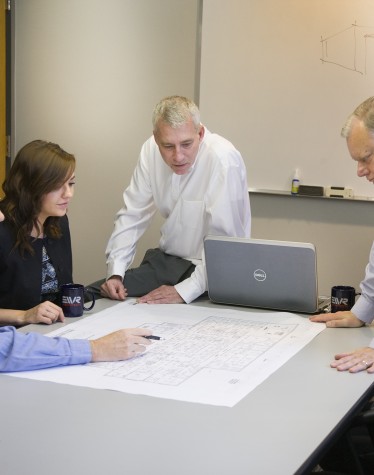 Farnsworth Group Acquires EWR Architects
Farnsworth Group announced today it has acquired EWR Architects (EWR), an 11-person architecture firm based in Fairview Heights, IL.
EWR was founded in 1984 and established itself as an experienced provider of architecture, interior design and planning throughout the St. Louis Metro East area and Southern Illinois region. The firm's primary market areas include office, education, healthcare, parks/recreation, commercial/retail, housing, civic and industrial sectors.
The addition of EWR will expand Farnsworth Group's presence into Southern Illinois and become the 10th Illinois office location in the Company's nationwide network. The acquisition will also introduce EWR clients to Farnsworth Group's full-service capabilities in engineering, architecture and surveying backed by the Company's nearly 450 professionals located nationwide.
"The acquisition of EWR is a perfect complement to our existing operations, and now allows us to better serve clients in Southern Illinois and the Illinois side of metropolitan St. Louis," said Farnsworth Group President and CEO Karen Jensen. "EWR has built a great reputation in the region, and mirrors the client-first philosophy that has become Farnsworth Group's hallmark. This acquisition makes Farnsworth Group one of the largest full-service engineering and architecture firms in southern Illinois. We are looking forward to the talented team of professionals that are now part of Farnsworth Group."
Bill Reichert, who served as EWR President and is now a Principal at Farnsworth Group, said, "We are excited about the great resources and capabilities that we will now have available to our clients and their projects. This is a great step for the expansion and growth of EWR under the Farnsworth Group brand and will additionally bolster our ability to better serve our clients throughout Missouri and Illinois."