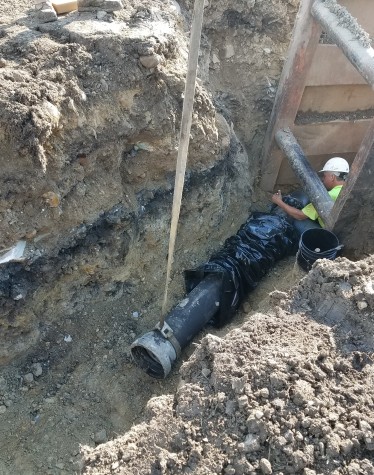 Crestwood, IL, Awarded $1 Million in Federal Funding for Water Infrastructure
The Village of Crestwood, Illinois announced it has been awarded a $1 million federal grant to improve water distribution in the Village's Playfield subdivision. Farnsworth Group was instrumental in helping the Village obtain the grant, and will serve as the lead engineer to update the water infrastructure.
"I am pleased the US Army Corps of Engineers has selected this important project in the Village of Crestwood to provide crucial funding to. I am also grateful for the critical support  and expertise provided by Congressman Rush and Senator Duckworth. Without their leadership and advocacy, this project would not be possible," said Mayor Lou Presta. "The project will save taxpayer dollars and valuable clean water. I look forward to partnering with the Corps to build a 21st century water infrastructure system in the Village."
The Playfield subdivision has experienced continued water losses due to its antiquated water distribution. In 2016, the Village lost nearly $750,000 in revenue due to leaking pipes and emergency water main breaks, which resulted in millions of gallons of Lake Michigan water wasted. The project will replace the Subdivisions leaking cast iron pipes with new ductile or PVC pipe. The Subdivisions valves, fire hydrants and curb stops will also be replaced.  
The Village has been working with the Corps to obtain potential federal funding since 2017. The Corps will oversee the project, working with Village staff to certify the project fits within the Corp's parameters and that the project is cost-effective and timely.
Construction is scheduled to begin in July.