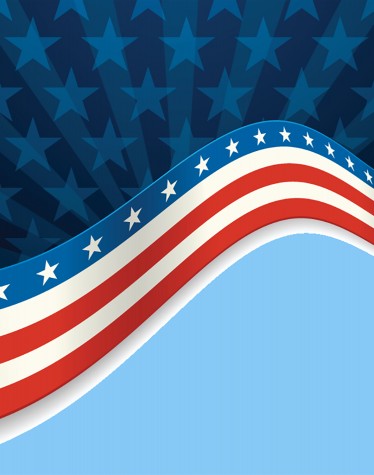 Farnsworth Group's Marv Fisher Sworn in as 99th SAME President
Col. Marvin Fisher, LEED AP, F.SAME, USAF (Ret.), was sworn in as 99th National President of SAME at the 2018 Joint Engineer Training Conference in Kansas City, MO.
Currently, Col. Fisher is the Chief Strategy Officer of Farnsworth Group, which he joined in 2013. In this role, he is responsible for strategy formulation and implementation to support the growth of the Company. This includes national strategic development planning, client management programs, and working with other principals and the business development team to expand the Company's services to local, regional and national clients. He also leads the Company's federal initiatives.
As SAME President, Col. Fisher will lead a 51-member Board of Direction and an international organization of over 100 Posts in locations around the world and more than 28,000 members who work through the military, government, industry, academia and nonprofit sectors and come together to support the Society's mission of "leading collaborative effort to identify and resolve national security infrastructure-related challenges."
"It is truly an exciting time to be a part of our Society," Col. Fisher says. "We have been gaining a lot of momentum over the last several years as we continue to enhance the SAME experience. We are witnessing a transformation of our organization with evolving programs, increased member participation, and expanded partnerships. Since our strategic shift in 2015 and our renewed focus on national security versus just national defense, we have been able to significantly increase the value we offer. Our Society has truly grown into a professional association providing support to our military, our industry partners, and the future STEM leaders of our nation."
Col. Fisher served 25 years as a Civil Engineering officer in the U.S. Air Force, retiring in 2006. In his last assignment, he was Director of Installations at Air Force Space Command. Senior assignments include Mission Support Group Commander, Peterson AFB, CO, and Manas AB, Kyrgyzstan; and Director of Plans & Programs, Office of The Civil Engineer, Washington, D.C.
Within SAME, he has served in leadership positions at all levels—including National Vice President; National Elected Director; Chair, National Education & Training Committee; Chair, National Strategic Alliance Task Force; Dallas Post President, 2013; and Founder and President of the Dolomiti Post in Italy, 1997. He became an SAME member in 1995 and was invested in the Academy of Fellows in 2005.
Col. Fisher graduated from the U.S. Air Force Academy in 1981 with a bachelor's degree in Civil Engineering. He holds master's degrees from the Air Force Institute of Technology and the National Defense University.