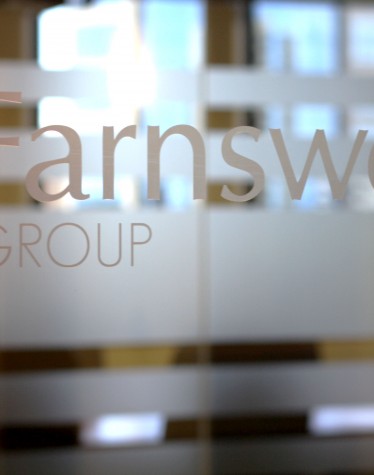 Farnsworth Group Responds: COVID-19
Dear Clients and Business Partners:
We are certainly in unprecedented times. We know the events surrounding the COVID-19 health crisis are having an unexpected impact on many of you and your business operations. Please know that we are here for you and that you have our full support.
I want to provide an update on how we are handling these events. You can be assured that we continue to maintain our traditional focus on clients, projects and meeting schedules while facing the challenges of the uncertainties before us.
We care deeply about our employees' safety and health and serving our clients. We are also keenly aware of our responsibility as corporate citizens and are doing our part to slow the spread of the virus in accordance with governmental and health authority guidance. Farnsworth Group is complying with all government Orders that have been issued and embracing those measures for the good of our communities.
Most of our employees are working remotely. We are well-equipped to accommodate a virtual office work environment, and staff are being encouraged to communicate electronically with customers. You may still reach us by calling our main office numbers or your Farnsworth Group project manager.
It is during these times that our resolve is tested, but I am confident that as our businesses recalibrate and communities pull together, we will prevail, together.
We at Farnsworth Group remain committed to our employees, clients, and their families, and will continue providing the highest level of service through project execution during this dynamic environment. Please be safe.
Karen Jensen, PE
President & CEO