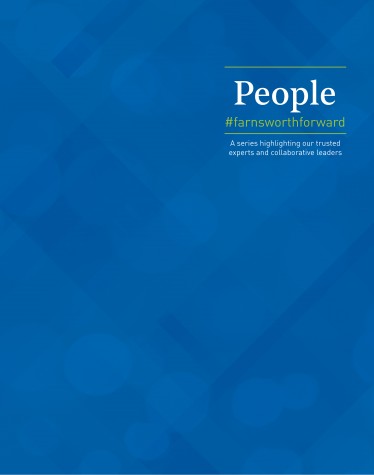 Q&A with Paige Dodson, PE
Continuing in our people, passion, and performance series, we recently spoke with Paige Dodson, PE who serves as a Senior Project Engineer for our Peoria, IL office.
Quick Facts about Paige
Outside of work, Paige runs, does CrossFit, watches baseball, and is kept busy by a new house and two new Great Dane pups.
Recent read: Where the Crawdads Sing
Paige's favorite sports teams include: St. Louis Cardinals, University of Illinois football and basketball, and Notre Dame football.
In your opinion, what takes an architecture, engineering, or survey project from good, to great? I think one of the biggest differences that can make or break a project is the project manager having a good, strong, honest, and trusting relationship with the client that allows for complete and honest conversations about our needs as the designers and their needs as the client.
Talk about some of your career milestones or achievements. Getting a 40 Under 40 award opened a lot of doors for me in community work, which I love to do! I've been a part of several committees in the area, have been very involved with the Chamber, and doing whatever I can to convince people that Peoria is where it's at! I think Peoria's community weighs their opinions of people and companies heavily on their community involvement, so I'm happy to be able to do that for Farnsworth Group.
What is the best advice you ever received? Work on the things you can control, and let go of the things you can't. 
Why Structural Engineering? I was good at math and science, so I knew I wanted to do engineering, and then I just randomly chose civil, and narrowed it down to structural after interning with the structural team at Farnsworth Group.