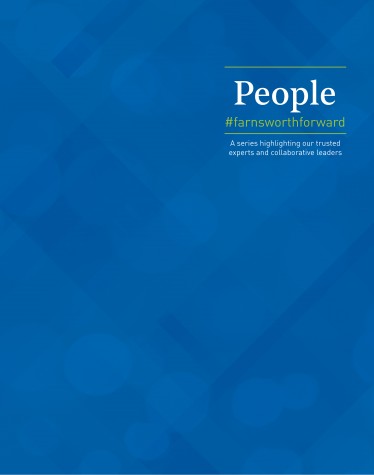 Continuing in our People, Passion, and Performance series, we recently spoke with Brynna Means, who serves as an HR Administrative Coordinator for our Bloomington, IL office.
What is the best advice you ever received? My parents always taught me to "be a kind face". You never know what people are going through or how bad their day has been. One interaction could really turn their day around.
Talk about a favorite boss or mentor and why you liked them.  Did they have a single quality that you appreciated? My current supervisor, Kristen Cannon, is the best. Our brains operate quite similarly, which makes my job a lot easier. She always cheers me on and is there when I need to talk things through.
When you were growing up, what was your dream profession?
I always wanted to be a doctor. I fell prey to watching too much Grey's Anatomy in high school and thought I could easily become a surgeon. I saw a broken finger on the CPR training recently and was very thankful I veered away from that.
What's your favorite Farnsworth Group project and why?
I drive by the North Branch of the Peoria Public Library about once a week. For months, I would comment on how nice it was, only to learn that we played a part in that. I love seeing the things that we do for our communities.
What's the oldest thing in your closet?
I recently sewed a sweater together using fabric passed down from my great-grandmother.
What's one of your favorite memories from the past year?
I took my nephew (1 y/o) to the zoo. It was our first time together in months. He learned to say my name and let me hold him, which was pretty special.
What's one thing you're currently trying to make a habit?
A morning routine… I'm currently failing (those extra 30 minutes of sleep are just too enticing).