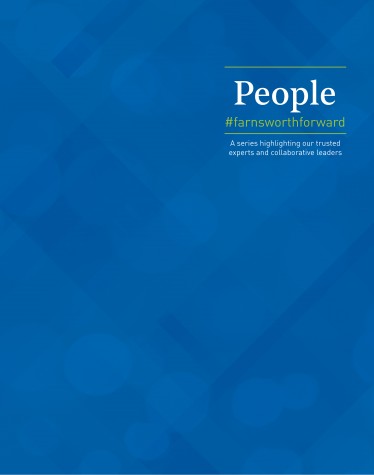 Q&A with Matt Cale, PE, CxA, LEED AP BD+C
Matt Cale, PE, CxA, LEED AP BD+C serves as a Director of Commissioning from our Atlanta office. We recently caught up with him as part of our people, passion, and performance series.
Quick Facts about Matt /
Matt has chosen commissioning because he "gets to make sure things work."
Outside of work you'll find Matt watching horror movies with his wife, Jess. He also likes to spend time with his dogs: Lucy and Uncle Baby Billy.
Matt grew up in Orlando, FL. He said, "Taught me how to prepare for natural disasters, especially hurricanes."
Matt likes college football and cheers for the University of Central Florida Knights.
How would you describe your work team? We have a healthy diversity of opinion but share the same goals. The creative tension that comes from that diversity is our most effective tool for working toward continuous improvement.
How has technology influenced your career? When I designed my first HVAC system, I was given a lot of rule-of-thumb recommendations to memorize. Today, with the improvement of tools like energy modeling software, we can make data-based decisions on nearly every aspect of the built environment.
What is the best advice you ever received? To invest in developing my writing skills.
Talk about some of your career milestones or achievements. Early on I earned my Professional Engineering license in Orlando while designing HVAC systems for Walt Disney World. After moving away from design and into a full-time pursuit of energy modeling and commissioning, I spent months at a time in Las Vegas performing retro-commissioning on the Palazzo and Venetian Resorts.
When my wife and I relocated to Atlanta, I was invited to act as the LEED Commissioning Authority for the Brickell City Center mega-development in Miami. Most recently our team was awarded the commissioning contract and I am leading the effort for the California State Capitol Annex project.
In your opinion, what takes an architecture, engineering, or survey project from good, to great? The ability to identify important goals early, then verify those goals were achieved at the end of project.
Talk about a favorite boss or mentor and why you liked him/her. Did he/she have a single quality that you appreciated? One of my hobbies is coaching football for middle school kids. I once had a coaching mentor who valued finding the most efficient way to teach regardless of the skill. The quote that stuck with me was, "if a thing is important, do it every day. If it is not important, never do it."
What's great about Farnsworth Group? Our culture of mentorship and entrepreneurism.