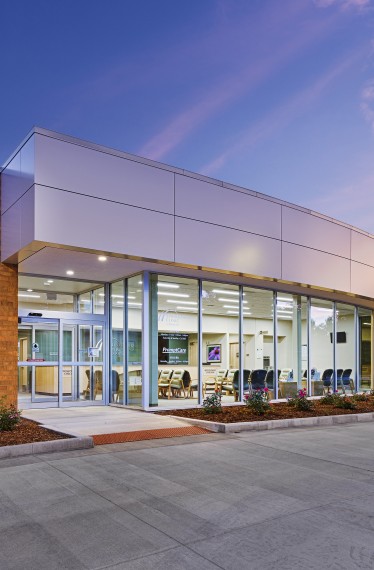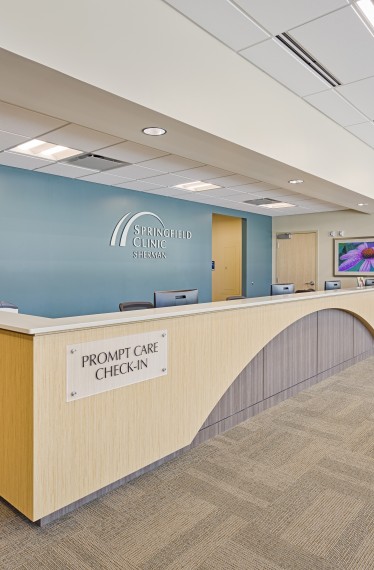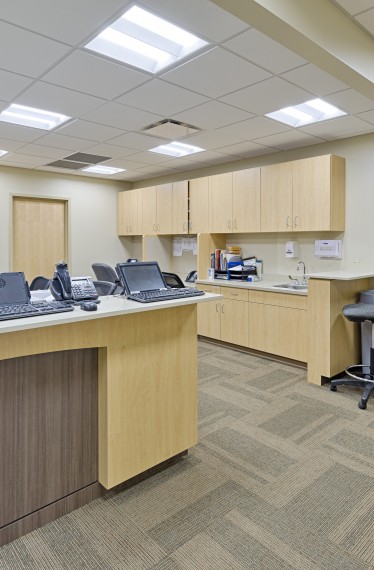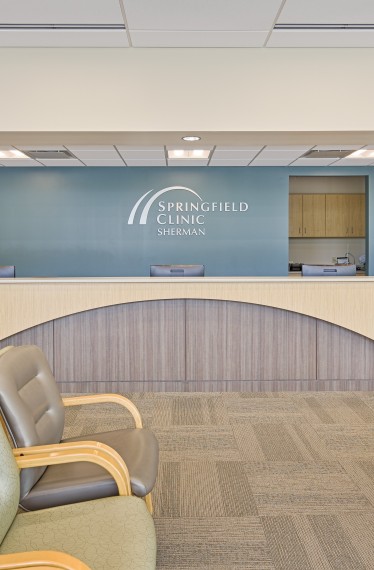 1960s Era Family Practice Clinic Renovation
Farnsworth Group provided architectural services for the renovation and expansion of an existing medical office building in Sherman, Illinois. The facility included: Family Practice, Urgent Care, Lab, and Radiology.
Our approach focused on collaborating with Springfield Clinic stakeholders to examine how to improve the overall patient experience, expand the family practice, and streamline the staff workflow.  
Farnsworth Group worked with the construction team and staff early on to design an addition that could seamlessly connect to the existing building and be phased during construction to maintain patient and staff access and operation throughout the multi-phase construction process. This approach contributed to short-term and long-term success resulting in a new Patient Check-in and Waiting Area, centralized patient care teams, and expanded ancillary services for improved operational workflow.
Our services included predesign services through design and construction.