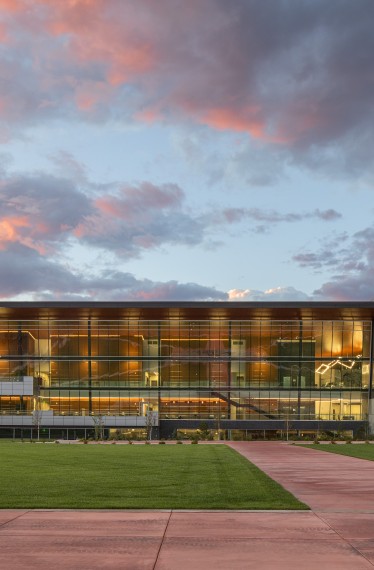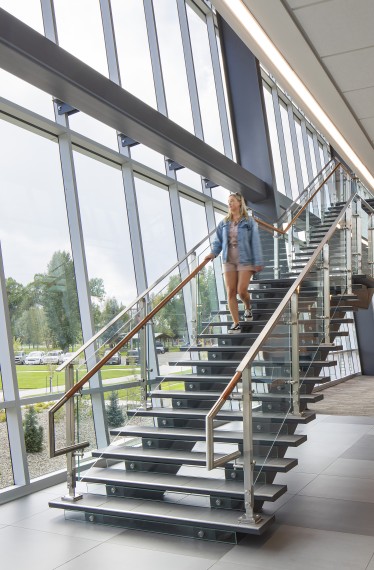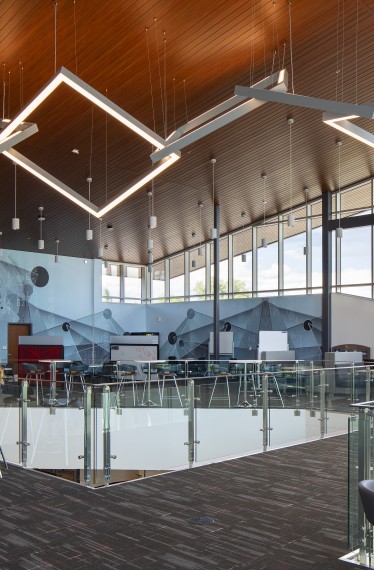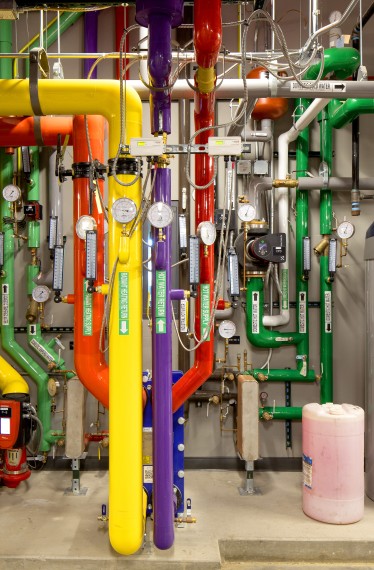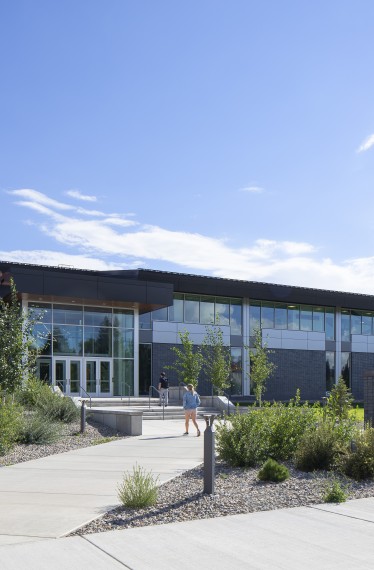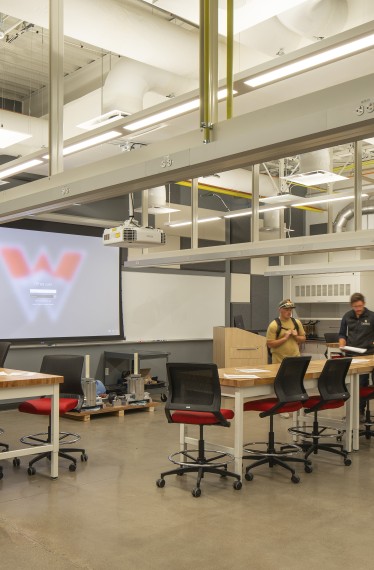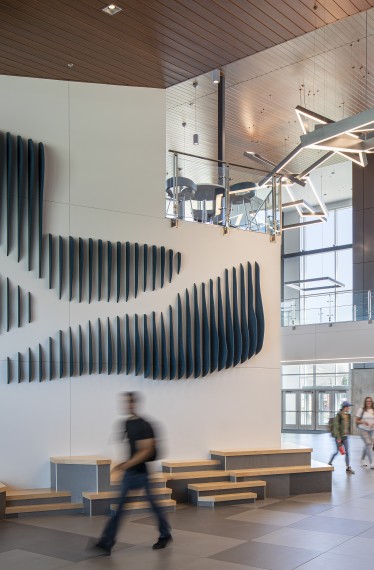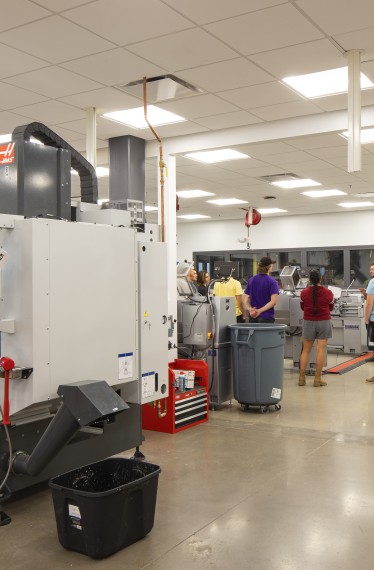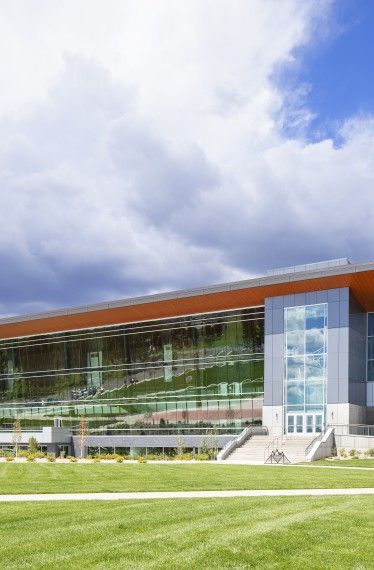 Compelling Design for Engineering School
Western Colorado University posed a unique challenge: provide a high-end design for a School of Computer Science and Engineering building on an accelerated time schedule without a fully defined program of needs.
Our team met the challenge by creating a conceptual design that gains its inspiration from the technology it embodies. The form and function of the design is rooted in the technology that defines its curriculum, expressed by materials and details taken from the surrounding campus. We began with a modular classroom cluster that repeated on an east-west axis that offered open gathering spaces abutting the technical labs and administrative support areas. The resulting design is a creative interpretation of the existing architecture that articulates the environment that is Western Colorado University. 
This modern building was designed with a nod toward incorporating the technology of the future to train students in an environment of ingenuity, visualization and creativity. The central gallery that anchored the project offered students expansive views and created the opportunity for solar harvesting while maximizing natural light throughout the common areas. 
design features
The building offers a gateway to the Western campus while complementing the surrounding environment.
The central gallery is flanked by a dynamic canted glass curtain wall protected by a large southern overhang that shields the hot summer sun while allowing the winter sun to penetrate the glass and add warmth to the interior space. 
Entry into the building allows for scenic views across two levels and highlights the campus's signature W feature on the nearby mountain peaks.
Classrooms, lecture halls, and collaboration spaces communicate with all levels as they experience the central gallery and its views.
Interior photos courtesy of Katie Lyons.