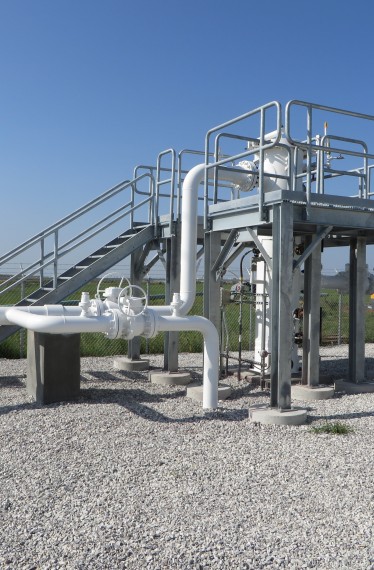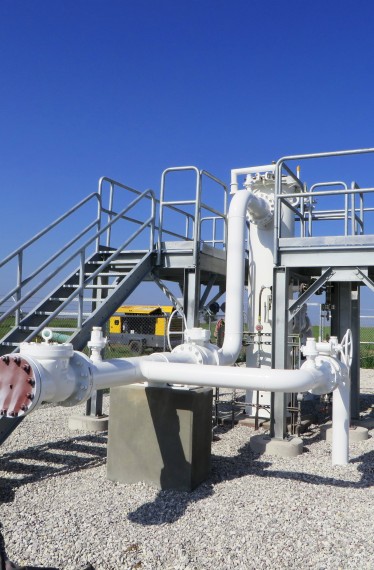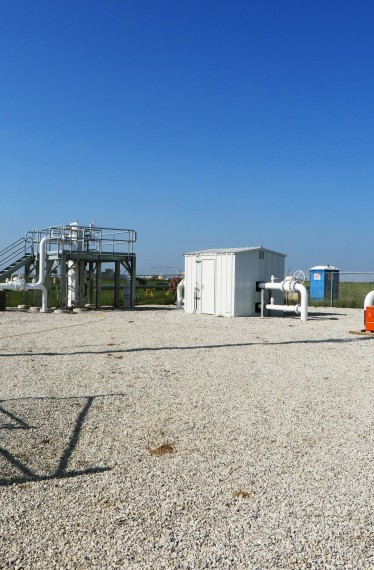 Interconnect for Natural Gas Delivery to an Oklahoma Power Plant
Farnsworth Group was selected to complete a delivery interconnect for Southern Star Central Gas Pipeline (SSCGP) to deliver natural gas to OMPA Lamb Power Plant in Kay County, Oklahoma. 
The design included one 8" hot tap off of an existing 16" SSCGP pipeline with a approximately 30' of new 8" lateral line. An 8" Ultrasonic Meter Setting, a 6" Flow Control Setting, and a filter separator were installed on the site.  The meter setting was designed to provide accurate measurement at required flow rates. The flow control setting was designed to allow precise volumetric control.  An EFM and radio communications were also included in the design process for constant monitoring and control of the settings. 
The primary scope of services provided by Farnsworth Group included, civil, mechanical, and electrical construction plan preparation. Farnsworth Group's survey team was also a key feature in the success of this project by providing topographic survey of the proposed site.