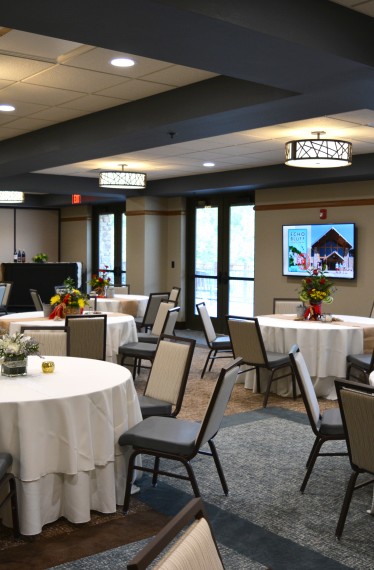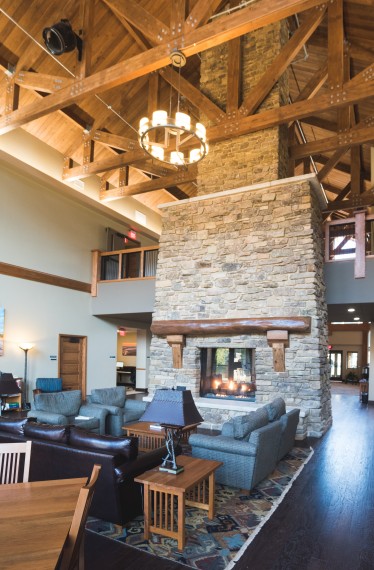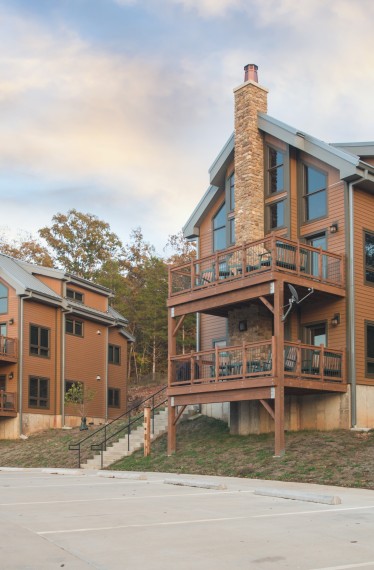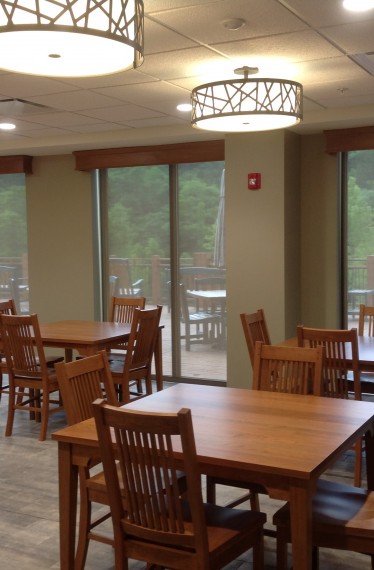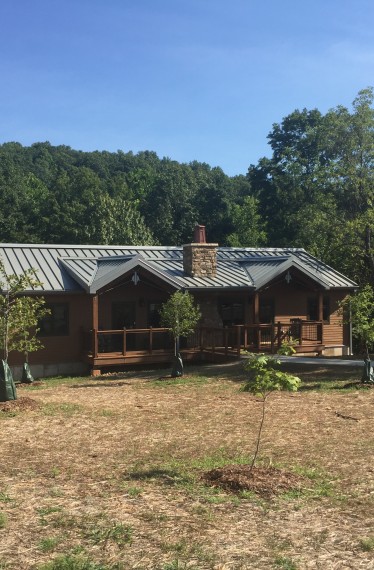 Echo Bluff experience stamped by interior design intent.
The interior design for this important project is consistent in all the buildings. The 20 room rustic lodge, (1) 4-bedroom cabin, (4) 2-bedroom cabins, and (4) stacked duplex cabins were designed with a modern rustic flair. Durable modular carpet with an organic tree pattern and hand scraped hickory wood floors make up much of the floor finishes.
The Lodge lobby is home to a beautiful staircase, finished in reclaimed wood and iron-trimmed accent light fixtures. Nearby, the grand fireplace is clad in stone, native to the Ozark area, with a large mantel carved from a native tree. Tiles with natural wood and stamped patterns were also used to further carry out the modern rustic design intent.
For more project details visit our full service project page.