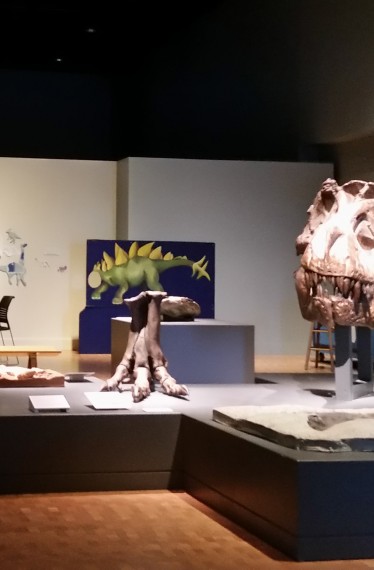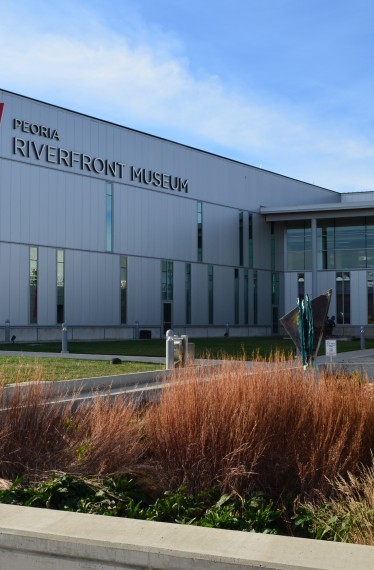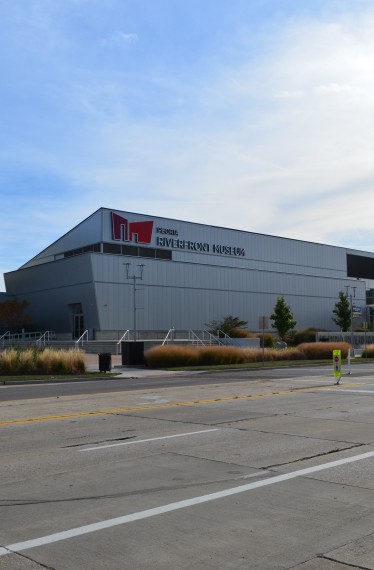 Ongoing Services for Peoria Riverfront Museum
Farnsworth Group provided LEED commissioning services for the world-class Peoria Riverfront Museum which has brought more than 300,000 visitors to the region annually.
Located on an entire city block near the Illinois River in downtown Peoria, the facility is a collaborative effort of the former Lakeview Museum, Peoria Historical Society, African American Hall of Fame Museum, Peoria Regional Museum Society, Heartland Foundation, Illinois High School Association, The Nature Conservancy and the County of Peoria. The museum is home to more than 70,000 SF of collections, exhibits and programs covering many facets of art, history, science and nature. The museum includes permanent exhibits, arts galleries, arts studios, preschool labs, planetarium, giant-screen theater, outdoor art-accented plazas, and catering and concession spaces.
Some areas utilize large amounts of daylighting while sensitive galleries, the theater and planetarium are protected from that natural light. The HVAC system accommodates the display and storage of vulnerable artifacts or collections with controls for temperature, humidity and air quality. Having achieved LEED Gold certification, the building demonstrates the use of environmentally sensitive design that enhances the operations of its exhibits, programs and amenities.
Our team commissioned the following systems:
Air distribution
Hot water
Chilled / condenser water
Domestic hot water
Humidification
Building automation
Photovoltaic renewable energy
Lighting and lighting controls
Emergency lighting
Re-Commissioning
As a result of unresolved issues during functional performance testing, the museum experienced issues in maintaining tight environmental conditions after it opened in 2012. Farnsworth Group was retained to coordinate with manufacturer representatives, contractors, owner's representatives, and board members to perform an extensive re-commissioning process. This process involves optimizing systems, assisting in identifying root causes of temperature and humidity deficiencies, and evaluating overall system performance. In addition, Farnsworth Group re-verified test and balance parameters throughout the building and conducted functional performance testing of critical exhibit spaces.
The strategy throughout the re-commissioning process has been to work with the re-commissioning team to correct maintenance items, manufacturer deficiencies, update sequence of operations, adjust set points, and realign system parameters. For example, the heating hot water plant operation was no longer providing steady temperatures during low load operation. Temperature fluctuations were frequently 10-20 degrees F beyond the hot water temperature set point. The re-commissioning process identified root causes such as boiler panel wiring modifications, bad sensors, control sequencing issues, and differences between actual building loading and design assumptions. Ultimately, control and sensor issues were resolved, a buffer tank was added to increase the volume of the system, and set points were realigned. The system now maintains within 1 degree F temperature fluctuations, allowing critical exhibit spaces to more tightly control temperature and relative humidity. Increasing the stability of the hot water system has significantly improved the overall stability of the HVAC system, allowing the client more opportunities for showing exhibits that demand incredibly strict environmental conditions.