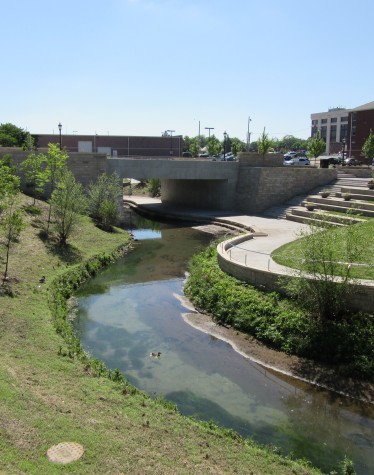 Protecting people and protecting water are the two guiding principles of FARNSWORTH GROUP'S WATER RESOURCES ENGINEERS.
Farnsworth Group protects infrastructure from flooding and erosion by creating multi-functional designs that provide societal and ecological benefits.  We are committed to the future of water resources through multi-faceted sustainable design, surface water analysis, along with traditional stormwater design. 
Sustainable and Ecological Design 
- Stream Restoration 
- Streambank Stabilization 
- Green Infrastructure Design 
- Stormwater Wetland Design 
Stormwater Infrastructure Design 
- Stormwater Management 
- Flood Mitigation through Park Amenities and Naturalized Basins 
- Storm Sewer Design 
Surface Water Modeling and Mapping
- Hydrologic and Hydraulic Analysis 
- FEMA Floodplain / Floodway Revisions 
- Drainage Investigations and Master Planning
- Community Rating System (CRS)
/ For more information regarding water resources, contact nfinlen [at] f-w.com (Neil Finlen, PE.)target="_blank" title="Neil Finlen"
Learn More About Our Services