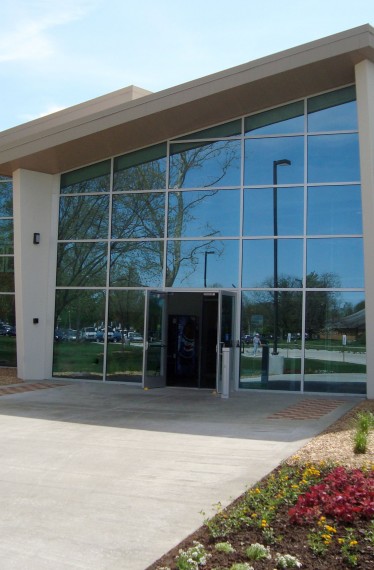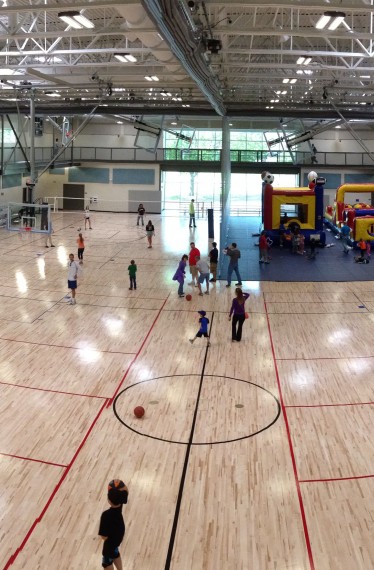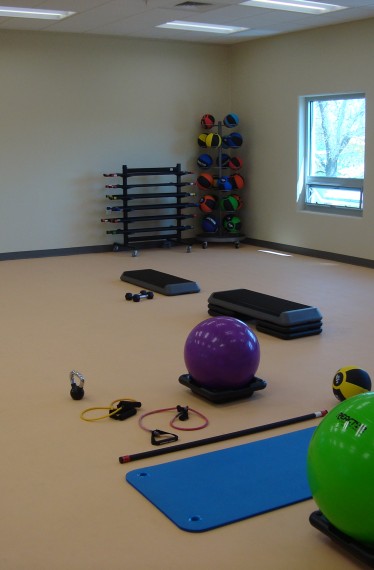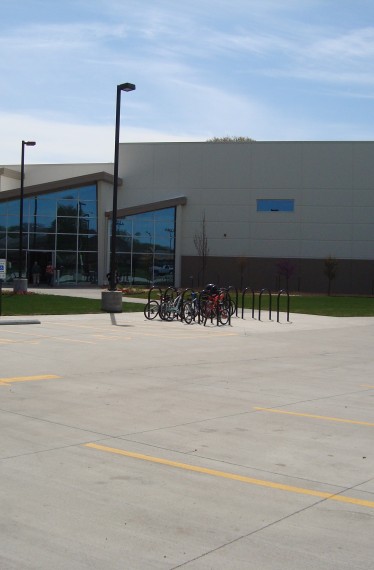 New Champaign Park District Recreation Facility
The new Patricia H. Leonhard Recreation Center is one of the Champaign Park District's flagship facilities for indoor recreation.  It replaced the aging 1970's building that was outdated and cramped for the District's programming.
The new facility drastically increases the overall size of the existing facility and enables the Park District to increase the amount of recreational opportunities for the stakeholders throughout the area.  The Park District was able to attain a $2.5 million state grant from the Park and Recreation Construction (PARC) program.  The facility was the District's first new building in decades.  It was constructed of architectural precast concrete panels and features several large glazed openings for natural light and enables views to the beautiful surrounding park.
Additional features include:
two high school regulation size basketball courts
four cross-courts for basketball
four volleyball courts
four recreational classroom
raised three-lane running/walking/jogging track
an indoor playground
lounge area
staff offices
reception area