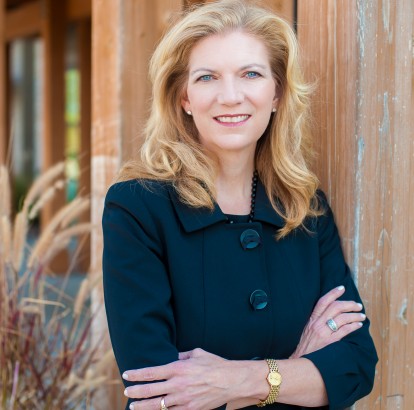 Karen Jensen, PE
President & CEO
Hearing someone reflect on the positive impact a Farnsworth Group project has made on their community, business or organization, or receiving positive feedback about employees 'getting the job done,' evokes tremendous pride and satisfaction for Karen Jensen.
Karen is President & CEO of Farnsworth Group, a position she has held since 2006. She is a registered Professional Engineer, holds an MBA, and has more than 25 years of experience in consulting operations and business management. She has led the growth and expansion of Farnsworth Group into a nationwide full-service engineering, architecture and survey firm, currently ranking No.190 on Engineering News-Record's Top 500 Design Firms list.
Karen is passionate about service and is a director on several corporate boards, as well as holding leadership positions with a number of local and national charitable organizations. She is also an outspoken proponent of Science, Technology, Engineering and Mathematics (STEM) curriculums, and introducing young students to emerging careers in the engineering, architecture and sciences.