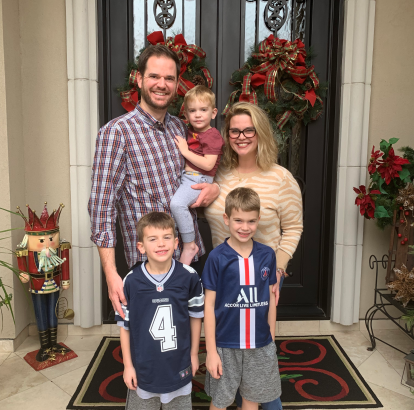 Ryan Riess, PE
Principal, Energy & Utilities
Growing up in a family of engineers, Ryan Riess always has known the complex world of math and science. He graduated Summa Cum Laude with a bachelor's degree in civil engineering from Missouri University of Science and Technology in 2006.
Outside of work, Ryan enjoys spending time with his wife and three boys. Ryan's children found a love for baseball and roller-hockey, and he and his wife are always cheering them on at their games. The boys also are roller coaster fanatics, putting the Riesses constantly on the hunt for new amusement parks. Some of their recent favorites include Disney World, Dollywood, and Six Flags St. Louis.
Ryan previously worked for a large corporation and says he appreciates the family atmosphere at Farnsworth Group. He also points to our culture of teamwork, demonstrated during a recent dock-line replacement project consisting of a series of above-ground pipe racks spanning roads, railroads, and an Army Corps of Engineers levee. The project required more than 4 years of team effort and gave Ryan valuable insight into managing complex, multi-disciplinary projects.